Construction Trends to Prepare for in 2018 – Part 1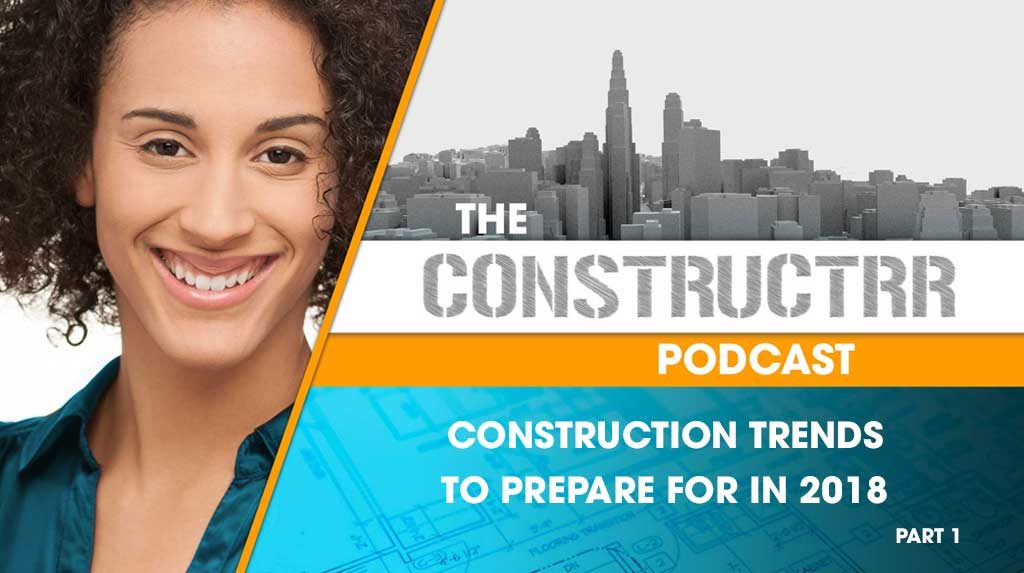 I so am grateful to all of the guests that I've interviewed this year! I'm so grateful to all of you who were mentioned in this episode (see references below). To summarize what we talk about in this episode:
First, we have to recognize the status of the industry.
Change is happening.
It's inevitable.
The need to lower risk from the owner perspective MUST happen.
We talk about demography, and the impacts on Corporate Real Estate (CRE), buildings and infrastructure, attracting millennials, recruiting and retention. How the change in culture is affecting retail, but the economy as a whole, and policy.
And last but not least we talk about how companies are looking at sustainability and health in their organizations.
You'll be hearing from a few more guests in part two of the 2017 Constructrr Podcast recap next week.
Episodes Referenced:
Music By: Epic Music Supervision
Show Notes: www.constructrr.com.ep55