9 Reasons Why I've Started the Constructrr Podcast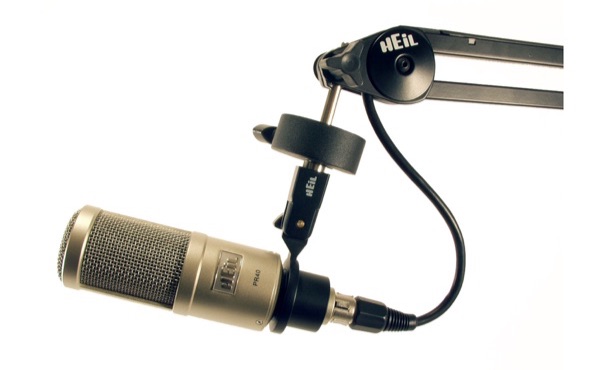 1. I'm a nerd for planning / scheduling solutions.
During the first two years of my construction experience, I was a Schedule Manager reviewing for 80 projects at Major public program the following: Baseline Schedules, Progress Updates, and As – Built Schedules. One major thing I learned while working in that role is:
"Rarely do things ever go exactly as planned."
I found that 89% of time (my guestimate), the reason is usually the same – somewhere along the communication line, something broke down.
2. Efficiency is Epic! 
I started loving problem solving through doing jigsaw puzzles at age 4. Soon after that, I started asking for 3D puzzles at Christmastime. I changed out my parents clogged faucet by myself at age 7. I asked for my own "real" tools my next Birthday and using those tools I built a play house with my dad for my neighborhood friends and me to play in our backyard.
My family moved to a beautiful, yet dated home, when I was 12 years old. I spearheaded doing house upgrades, organizing, decorating, and Do It Yourself projects (with my family as a great team behind me). Some of the jobs included painting, laying tile, hardwood floors, and re-staining kitchen cabinets. I wasn't half bad in math and science in high school and loved buildings so I chose to study Architectural Engineering and Construction Management in college. I've work in construction management in the Project Management realm for about 10 years, mitigating risks for cost and schedule overruns for some of Chicago's largest capital programs, and high profile global companies.
Now I am a project manager for a global owner's rep/general contracting firm, mitigating risk every day. In my few years of experience, (let me know if you've learned something different – I'd love to hear), I've found that solution finding doesn't stop with the technical side of construction, BUT that Collaboration AKA "over-communication" is key. 
3. I have an insatiable desire for learning about innovation and technology that makes lives easier for doers in the industry.
I've recently become somewhat of an ENR (Engineering News-Record) (www.enr.com), and I'm always ready to dig into the technology that is trending for construction or engineering. When I went to engineering school, I was required to use software like Matlab, MathCAD, C++, Primavera P6, Cost Modeling software, EQuest, AutoCAD, Revit, etc. Whoa – Lot's of stuff that I may not be using today, but I am consistently encountering and using Project Management software like: Submittal Exchange, Procore, PlanGrid, CW, many Oracle products, Bluebeam, Newforma, etc!!
There is always a question of which works best for your project needs and this excites me every time I encounter a new software. "Why?" you ask. I'll tell you.
I have an innate need to constantly improve everything around me.  – Isn't that what technology means? "Systematic treatment". I constantly want to tweak, and tweak the systems around me. Always have, from when I was a kid. The same trait continued as I transitioned into adulthood. Systematically treating things like they can always incrementally improve – kaizen!
4. I love learning and growing with the industry. 
As much as I like systematization and consistency in growth, I also have grown to enjoy the challenges that come along with the technical questions, as well as the social, people management aspects of Construction. I've encountered scenarios of cultural growth that comes along with younger generations, and worldwide experiences impacting how Construction is done today. Innovation doesn't stop with technology. Innovation has changed the way society interacts. We live in a social environment – where we can do in person meetings, 50 thousand miles away and have transparency with social media, where we learn other's thoughts and opinions real time.
5. I love collaboration!  – Collabo in preconstruction is HUGE.
Collaboration can be a wonderful thing when done Right! There are so many elements to doing it right  – much of it has to do with the "BUY-IN" of the total team. Each person has to feel valued and trusted and capable of getting the type of respect for their opinion because of their expertise. If there is a kink in the chain it doesn't work well. Each person must be a contributor and must be encouraged to do so. Only then, does the whole team get the benefit of all the skills in the team. In other words, you are able to use all of the tools in the toolbox – never neglecting one or two. This is done by creating synergy between the parties involved.
Collaboration always works best if started at the inception of the project, when design is happening. This is why I mention collaboration is HUGE. It is! The contractor/builder must be able to speak to the constructibility of the design, or there is a inevitable need for design changes.
6. Lean Construction is Awesome!
The Toyota Production System outlined in The Toyota Way by Jeffrey K. Liker, talks about illuminating muda (or waste) by using the knowledge of the last planner AKA the person who is physically putting the pieces together or "Swinging the Hammer" as we say is the most important person to get input into the plan of executing a project.
Those of you have had the opportunity to encounter the Lean Construction Institute, http://www.leanconstruction.org/, you can understand that the founders had the willingness to try to implement the success found at a manufacturing company like Toyota and test it out for construction. This takes the type of vulnerability from crazy trailblazers that is rarely accepted. Today, many companies are implementing the refined principles.
7. I love providing my clients with a Quality Product from inception of a design to day 1 – and beyond in your space!
This is my passion. Seeing the faces and hearing the accolades from reviving the culture of a business, to just upgrading the HVAC behind the walls for more efficient energy use, to upgrading residential properties, allowing for a more creative space for businesses to host their clients / stakeholders.
Providing this satisfaction drives me. Knowing that I am helping you provide the experience you are striving for in your business, gives me the greatest fulfillment.
8. I love sharing my passion for Construction.
When I met my father-in-law for the first time, when I was just friends with my now husband, I learned that my father-in-law did construction, and had built a number of houses from the ground up. I also learned that my mother-in-law's father owned his own construction company and mentored my father-in-law.
Oh mayn, did we talk…. probably about a few we talked.. Good times.
At that time, my husband knew that I fit in the family.
9. I believe there are a lot of people who give a lot value in this industry  – I want to showcase YOU!
I'm dedicated to showcasing top performers, amazing case studies, and other construction enthusiasts that are impacting our communities.
BONUS! I believe relationships drive this industry
I want to build a community here of people who are passionate about the same things I am.