Voice of Blockchain 2018 Recap: Part 1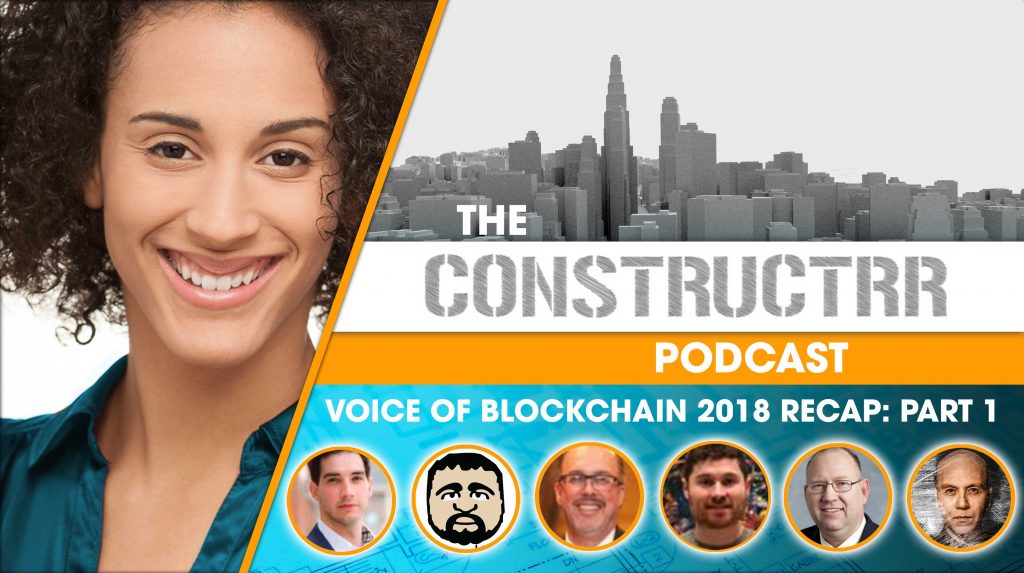 This episode is the first of Voice of Blockchain Conference recap episodes. Here are two panel discussions discussion how blockchain can be used in the built environment.
The first panel discussion about "Construction Use Cases" with Brittanie Campbell-Turner, Kimon Onuma, Rob Salvador, and Micheal Bordenaro
The 2nd panel discussion covers the topic of "Building Information Modeling, Blockchain, & Legal Contracts Selling Next Year's Exhibitor Locations" with Kimon Onuma, James Salmon, Micheal Bordenaro, Patrick Kijek, and Joe Herandez.
Presenters:
Previous Podcasts:
Music My: Epic Music Supervision
Show Notes: Constructrr.com/ep92