BIM – Your Path to Compliance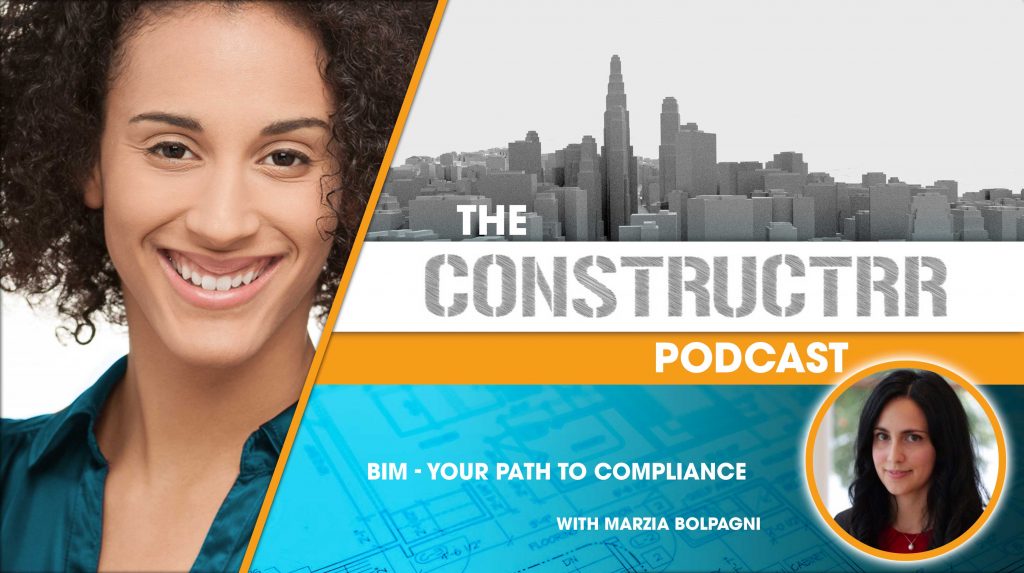 Listen to this episode
Sign Up for updates on new episodes!
Never Miss an Episode
Marzia Bolpagni is a BIM Management Consultant at Mace, BIM Dictionary Co-Editor, BIM Advocate
We had a good conversation on what BIM looking like today and compliance within public regulations and client specifications. We talk about how the UK is figuring out how to maximize BIM Level 2 requirements from PAS 1192, how we are transitioning to ISO 19650 as a new standard, and what good BIM looks like.
Some great BIM resources we discussed are here:
Find out more about Marzia Bolpagni: