Experience Per Square Foot Measuring the Employee Experience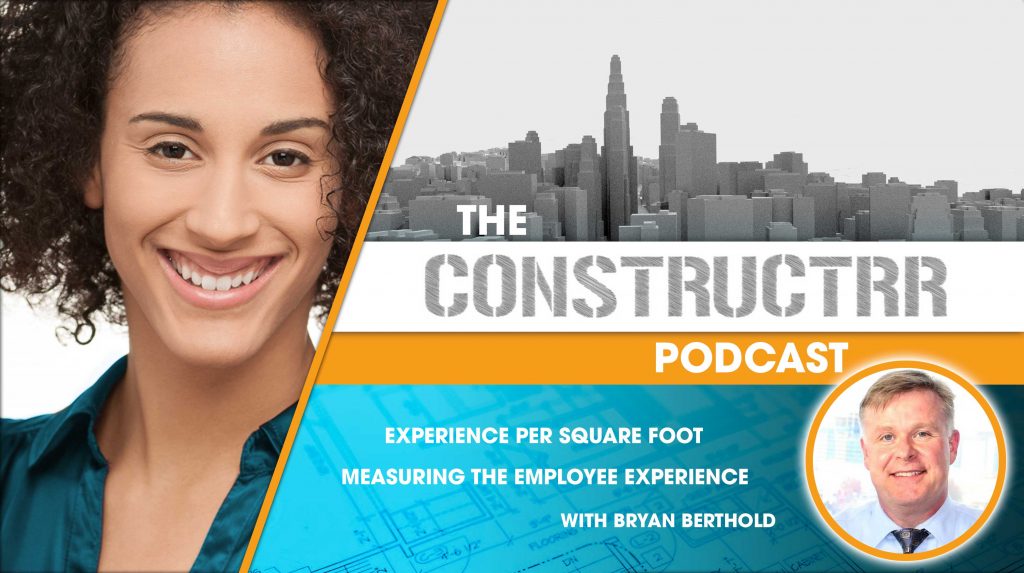 Listen to this episode
Sign Up for updates on new episodes!
Never Miss an Episode
Bryan Berthold, Managing Director of Workplace Strategy and Change Management at Cushman and Wakefield, Experience per SF.
We talk about Holistic approaches to workplace strategy, measuring experience per square foot and some examples of clients he's worked with, how they've driven the decisions they make based on Experience / SF and made some monumental changes to how happy their employee base is how this impacts ROI in the long run.
Find out more about Bryan Berthold and Cushman & Wakefield:
Music By: Epic Music Supervision
Show Notes: constructrr.com/ep96